Welcome to Salling & Tate General Dentistry
We are conveniently located right off of Eastwood Road before Wrightsville Beach. We offer our patients a full range of dental services, including teeth cleaning, cosmetic dentistry, teeth whitening, as well as porcelain veneers and crowns.
You can also depend on Salling & Tate General Dentistry as your smile experts. We specialize in the comfortable, removable, almost invisible aligners - Invisalign®. We can help you get that beautiful smile you always wanted!
Dr. Salling and Dr. Tate understand the dental anxiety that comes with some patients when visiting the dentist. Because of this, we offer sedation dentistry for those that have trouble relaxing while at the dentist. If you have discomfort with needles and shots, very sensitive teeth, have difficulty getting numb, or need extensive dental care - we can help.
Please take a few moments and look through our website to get a better feel for Salling & Tate General Dentistry's team and services. You can also find our office hours, appointment procedures, new patient forms, directions to our office in Wilmington and more. We also invite you to contact us or call our office at any time to request an appointment or ask any questions.

Recent News and Updates
---
Sep 21, 2016
Whether you could not afford to go, or you were simply too busy, it might have been a long time since you have been to the dentist for a routine checkup, cleaning, and X-ray. Some people are nervous about making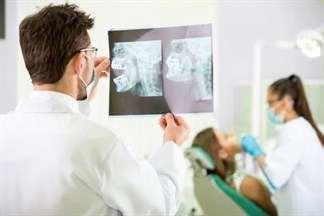 an appointment because of how much time has passed and what the dentist may find since it has been so l...
---