What To Expect At The Dentist If You Haven't Been In A While
Whether you could not afford to go, or you were simply too busy, it might have been a long time since you have been to the dentist for a routine checkup, cleaning, and X-ray. Some people are nervous about making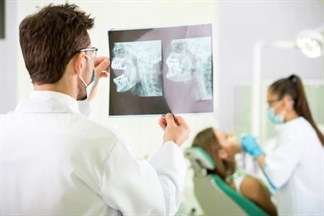 an appointment because of how much time has passed and what the dentist may find since it has been so long. It is actually pretty common for patients to sometimes go long periods in between dental checkups. Getting in as soon as possible is the best thing you can do for your mouth. Prolonging it could just escalate any dental issues you have.
How to Prepare for Your First Appointment Back
Whether you are a new patient to our practice or it has been a few years between visits, make sure you arrive for your scheduled appointment on time or even earlier if possible. Planning to arrive early will eliminate the anxiety of running late, especially if you are typically nervous about being at the dentist. You may also need to fill out paperwork prior to your appointment, so arriving early will assist in expediting the process. Do not forget to bring important information like insurance info, medication list, and allergy information. Also, make a list of questions you have for the dentist so you don't forget.

It is also important to note that if it has been awhile since you have been to the dentist your appointment might run longer that normal. You may not want to schedule anything right after your appointment just in case it does run long.
What Should You Expect During Your Routine Exam and Cleaning?
If some time has passed since your last dental cleaning, then there is most likely an ample amount of plaque stuck to your teeth. If this is the case, it may take the dentist a longer amount of time to remove the plaque from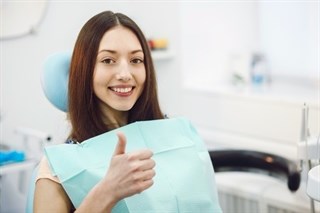 your teeth. It will be completely worth it for your teeth. If you do not regularly floss, you might experience some discomfort and bleeding during the plaque removal process. Do not be alarmed, this is completely normal.
To be realistic, if it has been a few years since your last dental checkup you may have at least one cavity. To keep your teeth healthy it is vital to continue coming in for routine cleanings and checkups. Without proper home care and regular dental check-ups, tooth decay can form and spread to multiple teeth. It is very common for adults to have at least one cavity in their lifetime, so don't be surprised if this is the case for you. Having your tooth filled may cause some discomfort for you, but it really isn't that bad. We promise to handle your care with a gentle hand and consider your preferences.
Moving Ahead
Now is the time to schedule your initial appointment and get your smile back on track. Make sure you maintain your smile by making and keeping your routine dental appointments every six months. It is much easier to maintain a healthy mouth with routine scheduled dental checkups. We hope to serve you soon with your next dental appointment.
Back To Posts