Welcome to our first-ever edition of Tooth Talk!
For each article in this special series, we'll interview one of our team members to give our current (and future) patients a chance to get to know us a little bit better!
So without further ado...
Meet Dr. James Salling
!
Dr. Salling, or Jamie as most of us call him, was born in Durham, North Carolina, but grew up living in the Wrightsville Beach area. Growing up in the Wilmington area taught him that he really loves the small-town feel the Port City has to offer.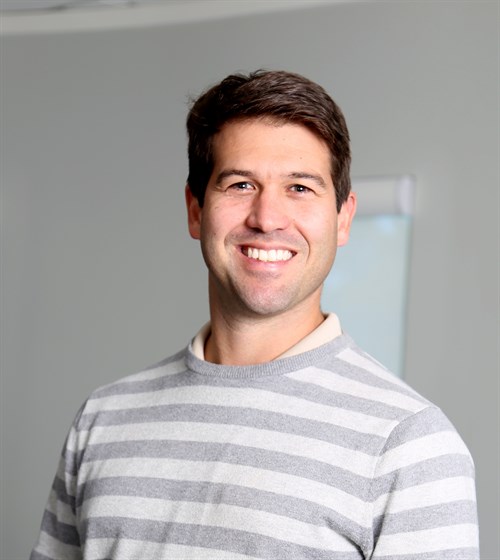 Jamie says he practically grew up in a dental office. From a young age, Jamie loved visiting his father, Dr. William Salling's, practice. He enjoyed the environment of the dental office so much that sometimes he would even pretend to be sick just so he could spend the day roaming the office. He says he loved hanging out with the dental crew because everyone was just so nice to him.
As he grew older, Jamie became more interested in the art of dentistry as well as the scientific aspect of it. As he neared college, he made the decision to pursue dentistry as a career. And so, he packed his bags and headed off to UNC Chapel Hill, where he graduated with a Bachelor of Science in Biology in 1999.
Next, Jamie headed off to Massachusetts to attend the Boston University Goldman School of Dentistry, where he graduated with Magna Cum Laude honors and his DMD, or Doctor of Dental Medicine, degree in 2005. Afterward, he completed an additional one-year residency which allowed him to receive his Certificate in Advanced Education in General Dentistry from Boston University. Jamie is also an
American Dental Association member
.
Jamie loves being a dentist because it's a job that allows him to work with his hands and interact with people on a daily basis. He also thinks being a dentist matches his personality since it's a career that requires a lifetime of learning, and Jamie loves to learn.
It's a difficult field to be in though, as it requires a lot of time and can make it hard to balance family and career. But even though some days are hard, Jamie's family helps him get through it, especially his wife, Blair. He hopes to spend many more years working at Salling & Tate, taking care of his patients and
helping them smile their brightest
.
Thanks for all the hard work you do, Dr. Jamie!
Team Member Favorites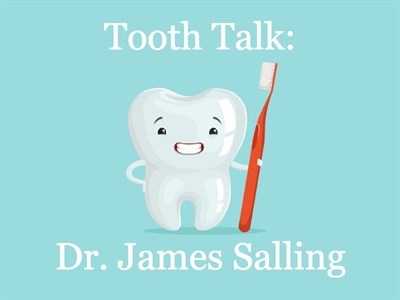 Color: Blue
Food: Tacos
Movie: Good Will Hunting
TV Show: Game of Thrones
Game to play: Soccer
Outdoor activity: Playing more soccer
Band/Singer: Bon Iver
Animal: Dogs
Thing to do in your spare time: Play even more soccer, be a soccer dad, and watch soccer on TV